Intelligent seating solution
The DiaCare-3 therapy chair was designed with the specific needs of high-end medical clinics in mind. Its design is a harmonious blend of contemporary aesthetics, patient comfort, and easy maintenance. The chair's underframe is constructed from composite plastic, ensuring self-support without any steel components, thereby minimizing the risk of corrosion, which is a significant concern in applications such as dialysis chairs. Special features like the icon lamp and built-in bluetooth speakers contribute to creating a homely atmosphere for the patients. Safety is our top priority, and all our models with seat tilting fully comply with the standars of 14°  Trendelenburg position as well as the Perfectly horizontal Bed position.
Perfectly horizontal Bed position
Especially designed construction ensures achieving perfectly horizontal Bed position for maximum patient comfort while passing through several relaxation positions.
By using this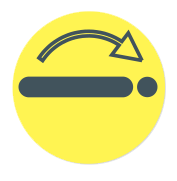 button on handset the chair can be brought automatically into the BED position.
Real TRB
The backrest adjusting range ensures REAL Trendelenburg position in compliance with EN 60601-2-52:
"with the mattress support platform in the flat position, tilting of the entire mattress support platform a minimum of 12 degrees so that the Patient's head is lower than the circulatory centre point of the body."
There are two ways of reaching Trendelenburg position by using the red buttons:
on handset by using  button
additional foot-switches on both sides of underframe (optional)
The solid upholstered armrest makes it possible to achieve the most suitable and restful arm position for any physique.
The tilt-up armrest is easily removable.
Safety armrest mechanism against crash-down.
The multilayered soft armrest cushion is completely sealed against liquids and ensures improved patient comfort.
The distance between armrests can be adjusted also by swivelling completely.
New design & construction
Design and colours of DiaCare chairs creates a friendly, home atmosphere for the treatment space that conveys a message of confidence, security and cleanliness balanced with images of inviting warmth. They increase the patient's comfort considerably helping to relieve tension during treatment.

Self-support fibreglass underframe with integrated central brake easy to clean due to special composite material. No corrosion.

Modular system with several optional accessories for optimal choice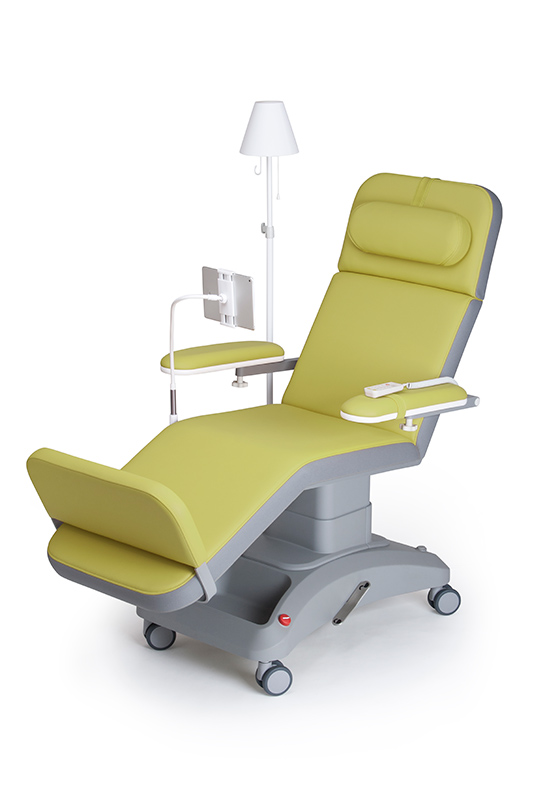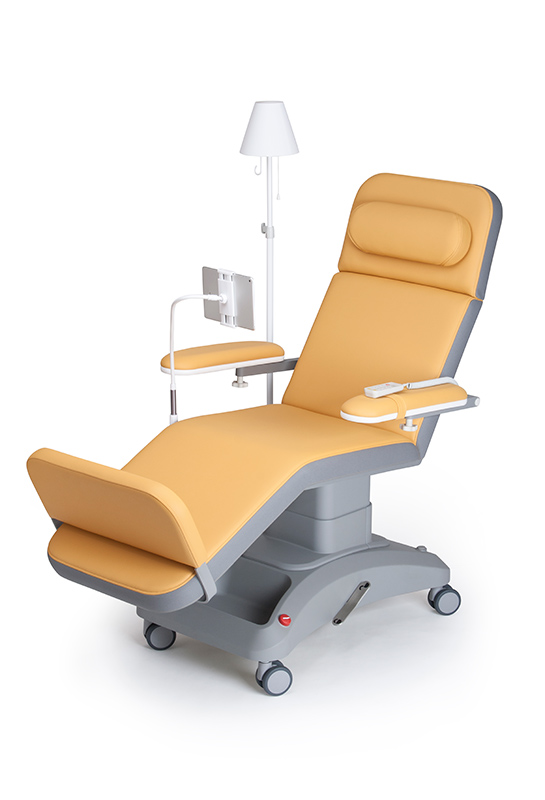 It has been designed according to the latest developments in orthopaedics and ergonomics.
Can be removed easily with a few movements for cleaning or maintenance.
Blood resistant artificial leather which is resistant to disinfectants, blood and urine too.
DiaCare DuoShape upholstery in any colour combination is available as standard. Several upholstery colour combination available upon request.
Interested in our product?