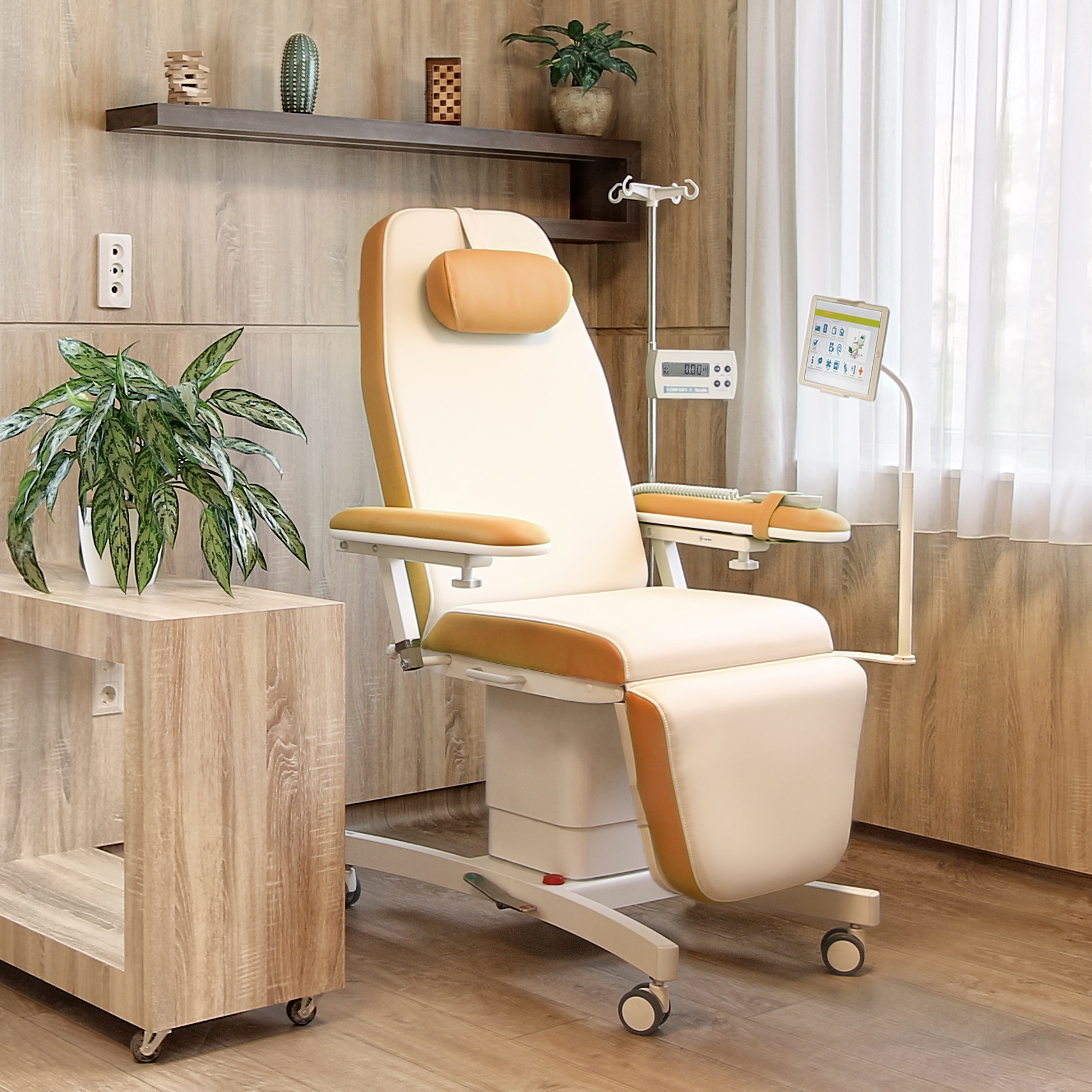 Digiterm is your partner in solving complex comfort, functionality and safety issues of integrating Healthcare Seating Solutions for your high quality medical treatments.
Our Innovative Seating Solutions ensure friendly Healthcare environment and our Patient-centered services provide exceptional experience.
Wide range of unique features and customizable solutions

Technical support for your optimal choice

3D Design visualization

Technical assistance for your planning and system integration

Worldwide door-to-door delivery

Optimized size and type of packaging

After-Sales with 10 years compatible spare parts supply

Service trainings for your technicians

Economical Refurbishment possibility of old chairs for longer lifetime
Consider the Total Cost of Medical Equipment Ownership when making purchasing decisions. TCO involves considering all the costs associated with a product over its lifetime—from initial purchase price through its use, maintenance, refurbishment and disposal costs.
Purchase

Installation

Repairs

Maintenance

Refurbishment

Service

Support

Safety

Training
Login to Distributor Zone