Therapy chair with excellent price-value rate
The Comfort-4 product line's main feature the height adjustment by a simple and cost efficient solution. The height adjustment provides low entry position for the patient, but comfortably high setup for the nursing staff during the treatment. The wide range of options in comfort, safety, mobility and design makes this chair one of the most configurable product of our range. As safety is first, all our models with seat tilting fully meet the standards of Trendelenburg position of 14°.

| | |
| --- | --- |
| Seat height adjustment | 55-77 cm |
| Backrest adjusting range | 80° (-13° under horizontal in Trendelenburg position) |
| Seat tilt adjustment | 20° |
| Legrest adjustment | 30° |
| Footrest adjustment | 25 cm (manually) |
| Dimensions in seat position | L 145 x W 92.5 cm or L 145 x W 80.5 cm* |
| Size of upholstery | L 210 x W 60 x H 9.5 cm |
| Armrest size | L 57 x W 15 x H 6.5 cm |
| Size of castors | 4x diameter 10 cm swivel castors with individual total lock |
| Weight of chair | 80 kg |
| Maximum patient load | 200 kg weight capacity |
| Standard power supply | 100-240 V AC, 50/60 Hz |
| Technical data of motors | 24V DC, IP X6 |
| Applied directive and standards | 2017/745 (MDR) and harmonized standards |
● Electronic adjustments
Multiple independent adjustment possibilities offer maximum patient comfort, plus a reduction in work for staff.
4+1 motors as standard:
● Manual adjustment
stepless manually adjustable footrest provides the best comfort for any physique
Perfectly horizontal Bed position
Especially designed construction ensures achieving perfectly horizontal Bed position for maximum patient comfort while passing through several relaxation positions.
By using this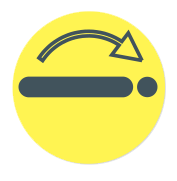 button on handset the chair can be brought automatically into the BED position.
Real TRB
The backrest adjusting range ensures REAL Trendelenburg position in compliance with EN 60601-2-52:
"the entire mattress support platform shall be able to achieve a minimum of 12° so that the patient's head is lower than the circulatory centre point of the body."
There are two ways of reaching Trendelenburg position by using the red buttons:
on handset by using button
additional foot-switches on both sides of underframe (optional)
The solid upholstered armrest makes it possible to achieve the most suitable and restful arm position for any physique.
It can adjusted in height and entry is facilitated by simply tilting it up.
The multilayered soft armrest cushion is completely sealed against liquids and ensures improved patient comfort.
Optionally the distance between armrests can be adjusted also by swivelling completely.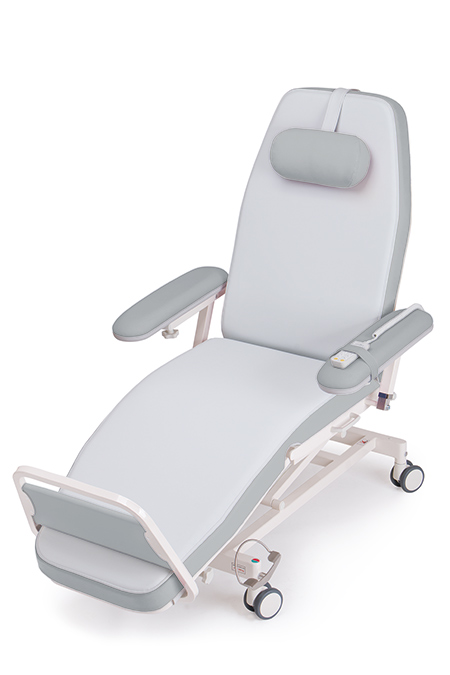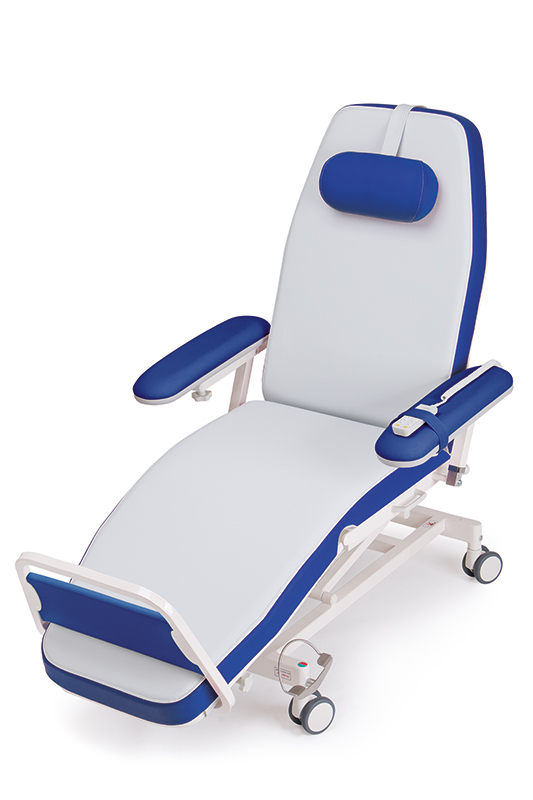 Clean and modern design with dual colour for fresh look
It has been designed according to the latest developments in orthopaedics and ergonomics.
Can be removed easily with a few movements for cleaning or maintenance. Interchangeable with the previous upholstery types.
This new easy-to-clean upholstery covered by blood resistant artificial leather which is resistant to disinfectants, blood and urine too. The unified seat and legrest surfaces are more comfortable and easier to clean.
Instead of standard Chrom/Perle upholstery more than 50 alternative colours are available upon request.
Interested in our product?